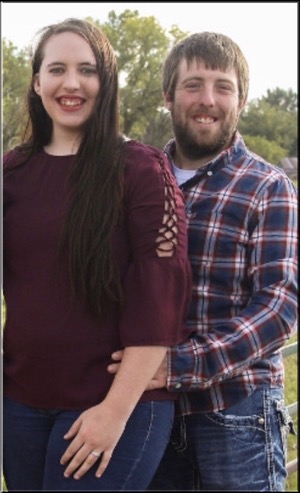 Morgan Dannielle Baxter and Andrew Michael Christiansen of Ute would like to announce their engagement and upcoming wedding.
Morgan is the daughter of Danny and Jeanna Baxter of Woodbine. She is currently employed at Verizon Wireless in Onawa.
Andrew is the son of Lorne and Brenda Christiansen of Ute. He is currently employed at Bomgaars in Mapleton and Iowa Select Farms.
The couple's wedding will take place on August 8, 2020, at St. John's Lutheran Church in Charter Oak with a reception to follow at Boulder's Conference Center in Denison.