It's Baack!
Welcome back to the Ram Write-Up.
The area newspapers and the MVAOCOU language arts, social media and yearbook classes are bringing you news from the school. The plan is for this section to be published every other week during the school year (once in December to accommodate finals. The Write-Up will feature happenings from the classrooms, pictures of students' work, students' writings, the famous Ram Walking, and senior spotlights.
Make sure to read each time as each will be different!

Ashlyn Blake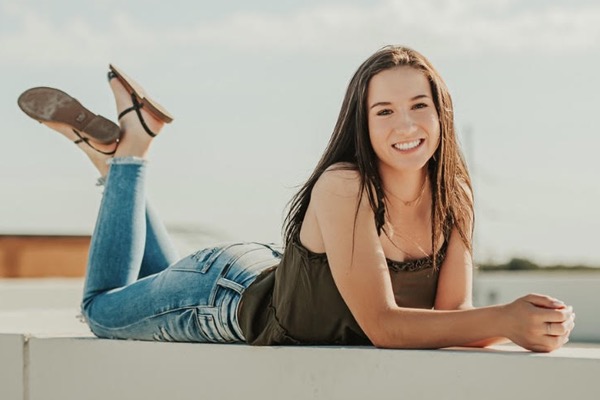 By Rachel Allen
The daughter of Chris and Shari Blake, Ashlyn Blake is a senior at MVAOCOU where she has gone all of her school years. Ashlyn has 1 brother, Dylan, who also graduated from MVAOCOU and is now in college at USD. Ashlyn has 2 dogs named Beau and Sydnee. She drives a black Equinox named Ellie. When asked what her favorite memory was in highschool so far she answered with, "The locker room before games." Ashlyn's favorite teacher would have to be Miss Petersen, "I have known her my whole life and she is always there for me," she says. The advice Ashlyn gives to underclassmen is to get involved with the most things you can! Her favorite quote is, "You get out of what you put into it." After she graduates, Ashlyn is planning to attend a 4 year university and get a degree in physical therapy. Good luck Ashlyn!

MaKia Smith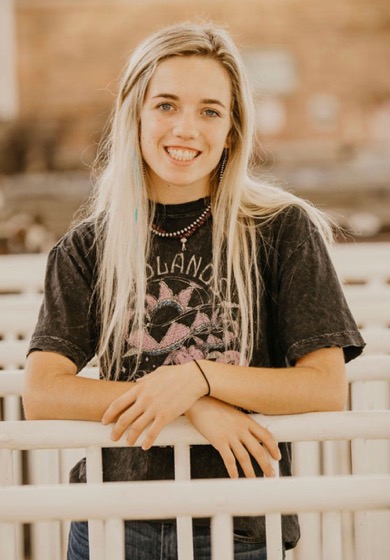 By Leah Parker
Makia Smith, a senior here at MVAOCOU, is the daughter of Brent and Melisa Smith. She has only attended one other school which was COU throughout elementary and middle school. Makia has three sisters, who are Makayla, Makarlie, Makenzie, and one brother, Dalton. She also has one dog named Kash. Makia wants to attend community college, but she is undecided on where. Her favorite high school memory was singing the national anthem during softball practice, and Anna Heck hearing it at her house. Miss Petersen is Makia's favorite teacher because she is always there to talk. The advice Makia would give younger kids is, "Don't take high school for granted, it really does go by fast." Her favorite quote is, "The best is yet to be," from Robert Browning. Good luck to you Makia!

Gage Parr
By Will Gotto
Gage Parr, a senior at MVAOCOU, is the son of Amos and Cora Parr. Gage has one sibling, his younger sister Chloe. He stated his favorite teacher was Mr. Wimmer because he's a good teacher. When asked what he drives to school, Gage replied that he drives a red truck. After high school he wants to go to work. Gage's favorite high school memory is skipping mentors with Gaige Elwell. His favorite quote is, "Oh snapchat". His best advice for others is, "Try hard and pass your classes!" Good luck Gage!
Ram Walking
By Kylie Bohm, Molly Fitzpatrick, Lauren McMillen, Cameron Cox and Hunter Sadler
Ram Walking is a former newspaper tradition that Mrs. Paulsen wanted to bring back to life. A random student from each grade, along with a random teacher, are asked a series of questions to see what they know about a particular subject, just for fun. This month's questions centered around the history of Homecoming and are as follows:

What college/university was the first to celebrate Homecoming with traditional events? Freshman Kaden Ricklefs replied correctly with University of Missouri, while sophomore Lizzy Hammann replied with the University of Wisconsin, junior Taylor Fundermann, senior Emma Heck and Mrs. Hallowell all replied with Harvard.

What flower is traditionally associated with Homecoming? Kaden thought the answer was lilly, Lizzy and Taylor both came up with the correct answer of mum, while Emma and Mrs. Hallowell thought it was the rose at first.

Why was the first bonfire started during Homecoming week? Kaden decided it must be to roast smores, while Lizzy decided it encouraged the singing of the school fight song, but Taylor and Mrs. Hallowell decided it was to keep evil spirits away that could curse the football team. Emma was the only one to answer correctly, as it was actually to safeguard a campus from raids by the opposing team.

What are the most common Homecoming dress up days in years past throughout the nation? Kaden settled on Twin Day and School Spirit Day for this one, while Lizzy, Taylor, Emma and Mrs. Hallowell all went with Pajama Day and School Spirit Day. The correct answer though was Toga Day and School Spirit Day.

Why were most homecoming events cancelled in the year 1918? Kaden, Taylor, Emma and Mrs. Hallowell had no problem with the correct answer of the Spanish Flu, but Taylor went with The Great Depression.

When it was all said and done, with two points each, there was a three way tie for the winners of the first round of Ram Walking for the 20212022 school. Congrats to Kaden, Lizzy and Emma!
Homecoming 2021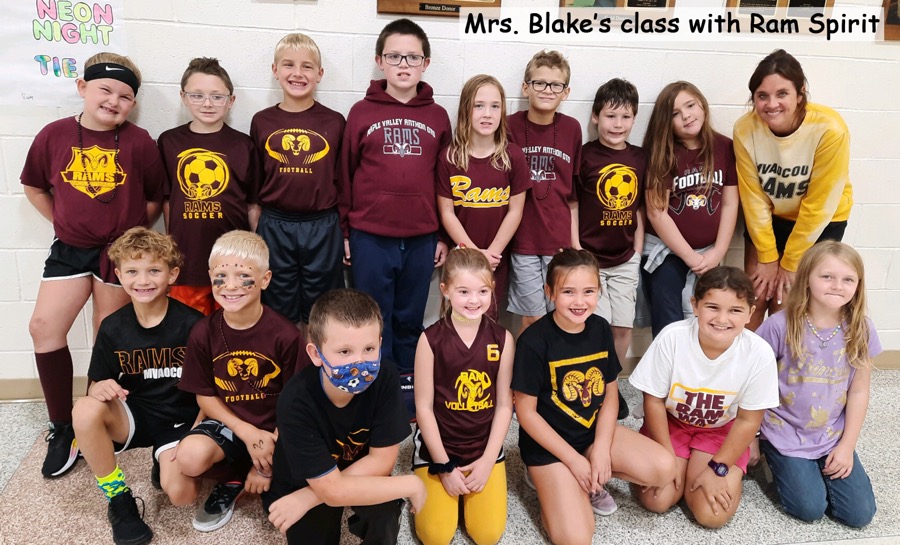 By Emily Kovarna
As many of you know, we, the MVAO Community School District, recently had our annual homecoming week. This special week kicked off with the high school classes decorating their hallways with their class theme on Sunday afternoon. Sunday evening there was a community BBQ at the athletic complex followed by the coronation where your 2021 homecoming king and queen, Ryan Allen and Beau Mohr, were announced. The freshman, sophomore, and junior attendants were all recognized along with the other senior king and queen candidates. Immediately after the coronation was the football team's jersey auction.
On Monday, the dress-up day was "Dress to Unimpress or Hobo Day" and the day's events included a home JV football game and a home JV volleyball tournament. Tuesday's dress-up day was "Rocker vs Rapper". The volleyball team had a home JVR/JV/Varsity triple header against Woodbury Central. Wednesday was an action-packed day with "Class Color Day", class float decorating, the homecoming parade, the homecoming pep rally, and powderpuff football under the lights. The senior girls defeated the freshmen and the sophomores to win their first and final title. Thursday's dress-up day was "Generation or Family Picture Day" as well as the class dodgeball tournament semifinals. The juniors and sophomores advanced to the championship.
Finally, the big day had arrived! Friday was "Ram Pride Day", class dodgeball finals, the ironman volleyball tournament, the homecoming football game vs. Eagle Grove, and the homecoming tailgate. The freshmen and sophomores both fell to the juniors, who beat the sophomores in two straight matches in the championship series, to become the MVAOCOU High School Dodgeball Grand Champions. The junior boys were also victorious in ironman volleyball for the 2nd consecutive year. Some may say that it was because of my stellar coaching techniques. That night, the football team fought hard, but ended up falling short of securing themselves a homecoming victory. Homecoming week came to an end with the tailgate after the game for the high school students. Several activities were offered for students to play, including miniature golf and a corn hole tournament, along with a variety of other games. It was a fun-filled night!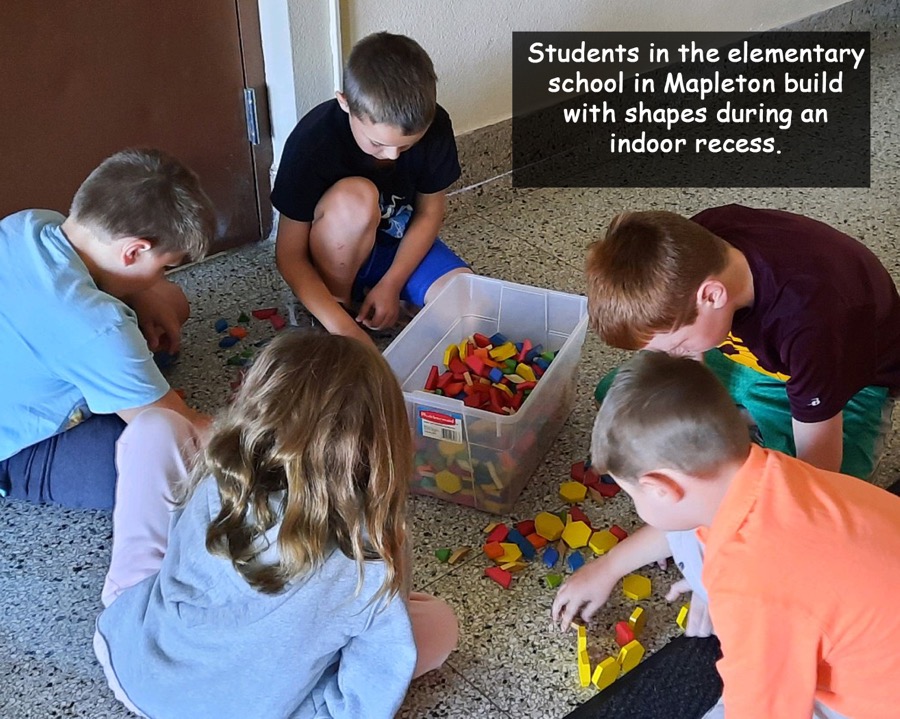 Roamin' 'Round Ram Territory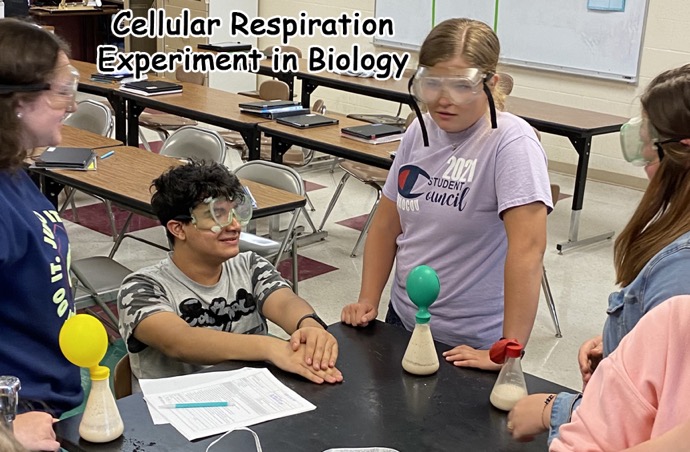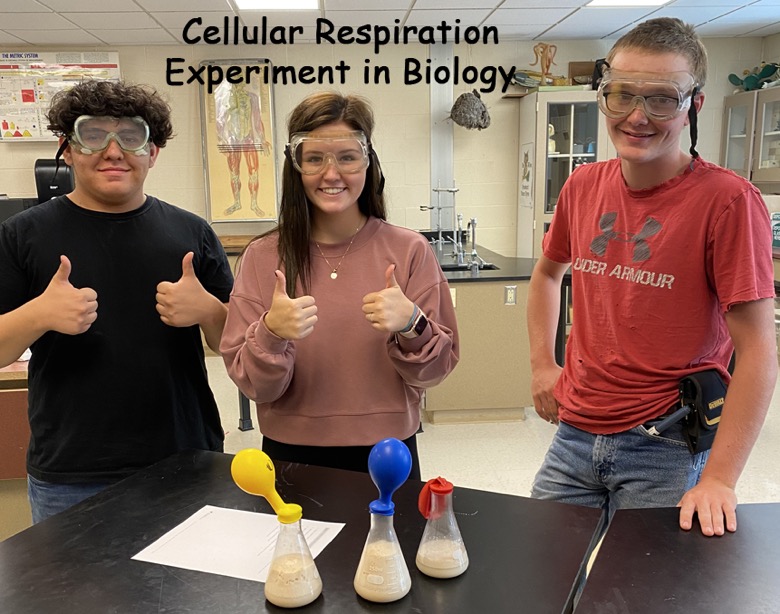 Next Ram Write-Up...September 29th Issue of the Review