Iowa All State Music Festival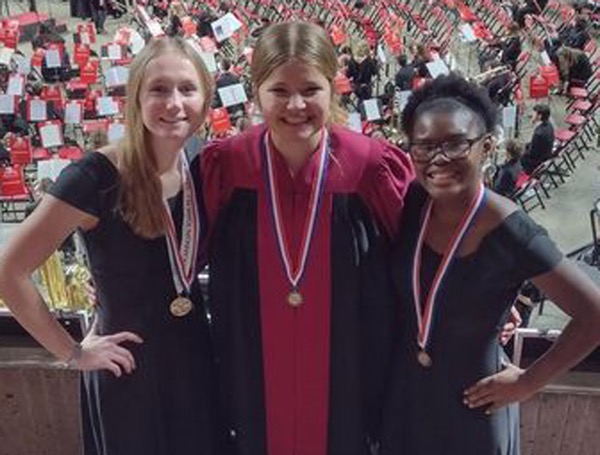 Three MVAOCOU High School musicians had the opportunity to perform at the 76th Annual Iowa All State Music Festival in Ames. Mr. Brian Smeltzer and Mr. Dave Kovarna joined the students on the trip, and both directors agreed that memories were made that will never be forgotten from this trip! The students were sponsored by local businesses, including Nurture Your Body LLC, Armstrong - Van Houten Funeral Homes & Monuments, First Security Banks in Mapleton, and Jessen Automotive. Congratulations to these students:
Jasmine Schaffer - clarinet in the All State Band
Claire Weber - alto in the All State Chorus
Emily Kovarna - bassoon in the All State Orchestra

Mr. Dennis Miller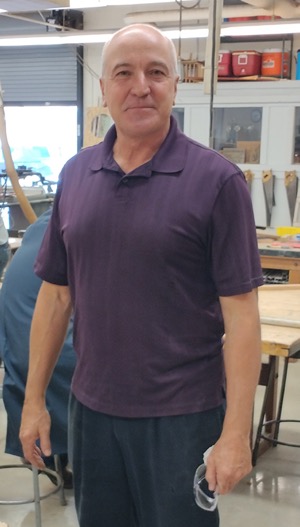 By Justin Dorale
Dennis Miller has been a teacher at MVAOCOU High School for nearly 28 yeras. He is the man in charge of teaching industrial classes for grades 9-12. Mr. Miller went to high school in Lyons, Nebraska, and his favorite thing about high school was sports and having fun with friends. His best memory as a teacher has been when some of his students in shop class started making music with the shop equipment.
Mr. Miller's favorite school event to attend is the school play, and his favorite school lunch is chicken over biscuits. His favorite thing about teaching is having fun with all his students. Mr. Miller became a teacher because he was looking for a change in career. He hasn't always been a teacher! Mr. Miller's favorite class to teach is construction tech because the class gets to go outside and build stuff like you would in real life. When asked what staff member he would want to compete against in a random competition, Mr. Miller picked Mr. Wimmer in a singing contest, and said that Mr. Wimmer will win! Thanks for always being a positive role model for the students, Mr. Miller!
S.T.A.R.S. Graduation Day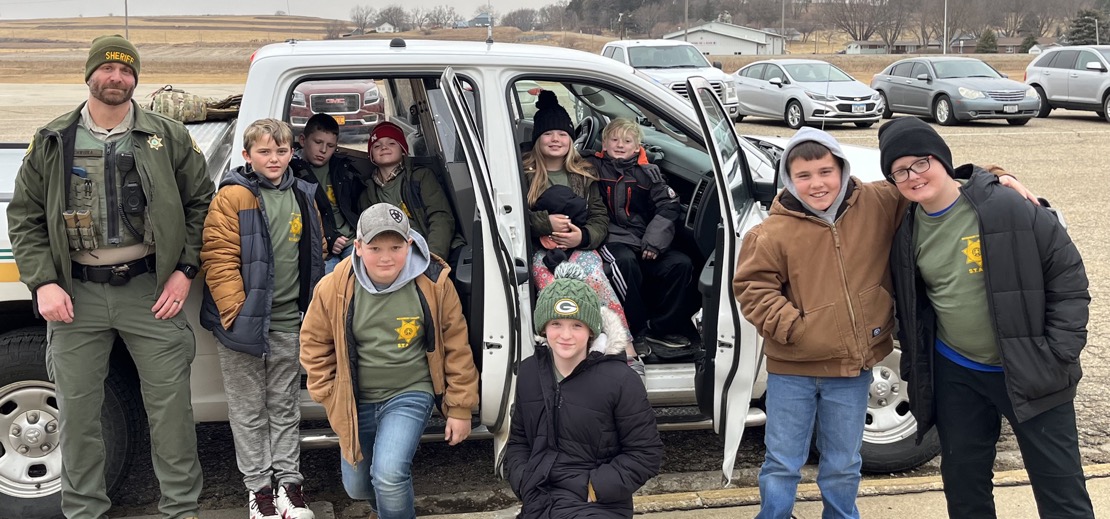 The MVAO 5th graders in Mapleton and Anthon took part in a five-week class called S.T.A.R.S., or Sheriff's Office Teaching Awareness, Responsibilities, and Safety, with Deputy Zane from the Woodbury County Sheriff's Office. Upon completion of this program, the students were asked to write an essay.
On December 14th, the 5th graders celebrated the completion of this program with a graduation in which they enjoyed pizza, received their certificates, learned about canine dogs with Deputy Sands, and got to look at some of the tactical equipment and squad cars. Hattison Mullin and Gracie Schmidt were chosen to read their essays aloud during the graduation ceremony. All agreed that this was a great experience!

Quiz Bowl Conference Champions
The MVAOCOU Quiz Bowl team won the Western Valley Conference Tournament held at OABCIG High School! They had two teams competing and both teams had solid showings. This huge achievement came after the Quiz Bowl team competed in the Western Iowa Fall Open tournament in Logan-Magnolia where there were 30 teams participating. Each of the teams got better as the day went on and won several of their matches. All in all, it has been a great start to the Quiz Bowl season, so congratulations to all of the students for working so hard!
Northwest District Student Council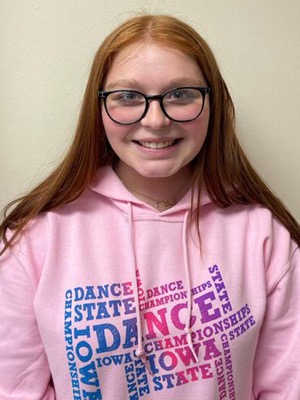 On December 7th, sophomore Tayzun James went through a round of interviews via Zoom in front of current student council elects and sponsors. There were three students from schools in the northwest district that applied for this position. After interviews, the current elects and sponsors deliberated and voted on the top candidate. Although the votes were close, Tayzun came out on top with eight total votes. She was then elected into the Northwest District Student Council alongside two other MVAOCOU High School students, Grayce Hanke and Molly Fitzpatrick. This officially means that MVAOCOU student council contains the most members in this district. Congratulations to Tayzun and the rest of the student council for their hard work and dedication!
Katie Brenner Chosen as Coca-Cola Scholar Semifinalist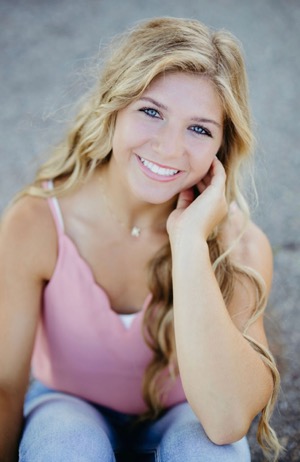 MVAOCOU High School's very own Katie Brenner is a 2023 Coca-Cola Scholar Semifinalist! The semifinalists were among the 1.7% selected from 91,000 applicants from across the country. The applicants are considered based on academic excellence, leadership, and service demonstrated in school and community activities. After making it to this round, the students are to submit a Semifinalist application. Following this review, 250 will advance as Regional Finalists with 150 becoming Coca-Cola Scholars and receiving a $20,000 college scholarship! The Coca-Cola Company, the Coca-Cola Scholars Program is the largest corporate-sponsored, achievement-based scholarship program in the United States. Katie is one of 20 students selected from Iowa as a semifinalist. We wish you the best of luck in the next round, Katie!