Cody Bottjen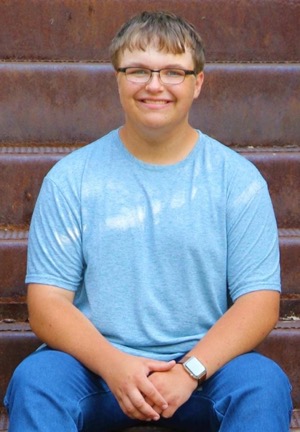 By Carsten Hadley
Cody is the son of Chad Bottjen and Beckie Bottjen. He has three siblings: Aiden, Jacob, and Kaitlyn. He also has a pet dog named Zeus. You might see Cody driving his Dodge Dakota to school. He has attended this school district his whole life, first going to Anthon until eighth grade, then Mapleton for high school. Cody's favorite teacher is Mr. Miller because he likes those classes. Being a hard worker is how he wants to be remembered and his advice to underclassmen is to do good and get your homework done on time. Cody plans on attending DMACC this fall to become a mechanic. Good luck, Cody!
After Prom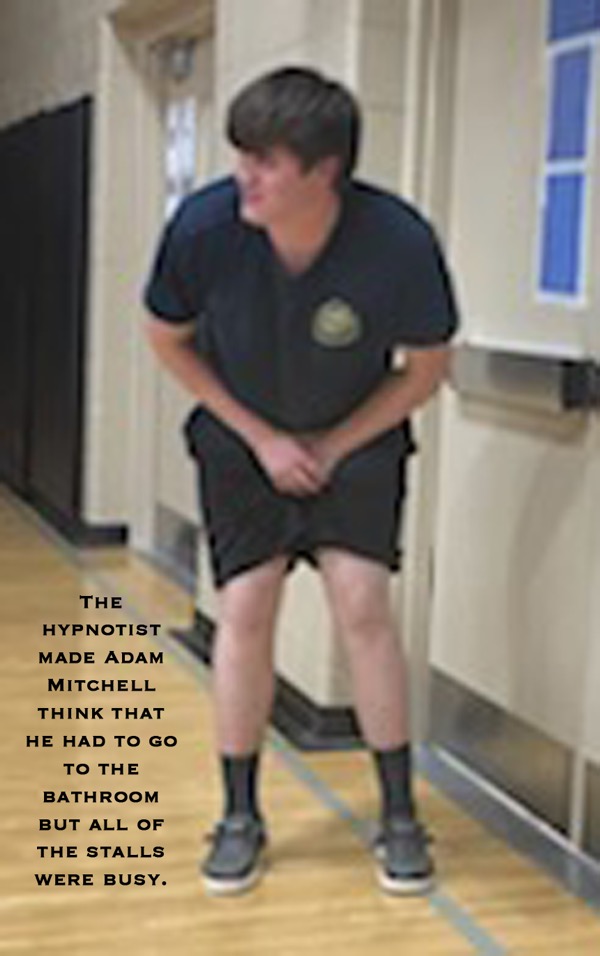 Parents of the junior class raised money and hosted an After Prom celebration for students to attend after the prom dance ended, from midnight to 4 AM. Students enjoyed a complimentary walking taco bar, pop, water, and an ice cream machine with all the fixings. Gee I Need Coffee came and sold infusion drinks and everyone who bought one got their name put on a ticket for a drawing at the end of the night for half of the money they took in from drink sales. Activities that students could enjoy throughout the night included a mechanical bull, various games, glow-in-the-dark dodgeball, and glow-in-the-dark mini golf. The night ended with a hypnotist who had students believing all sorts of hilarious things!
All sorts of fabulous prizes were given out including: cash, TVs, college care packages, a dorm refrigerator, Yeti cups, Hydro Flasks, luggage, a photo session with Teresa Johnson, and gift cards for gas, restaurants, and clothing stores. It was a fun-filled night for all who attended!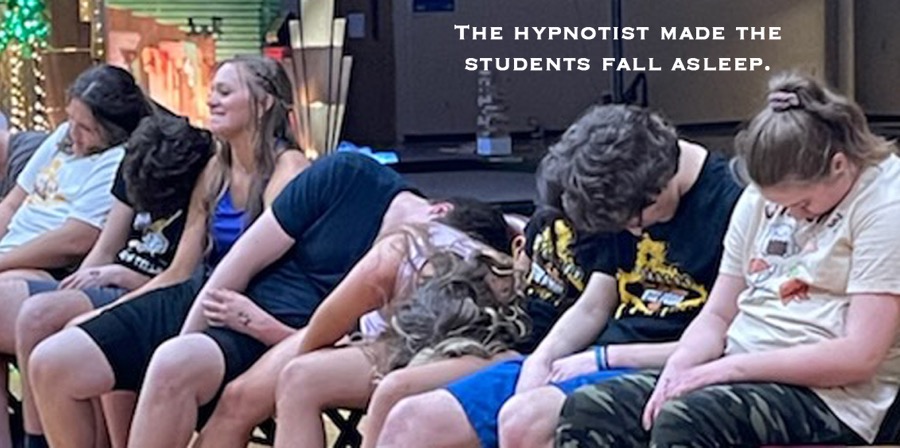 Lein Harthoorn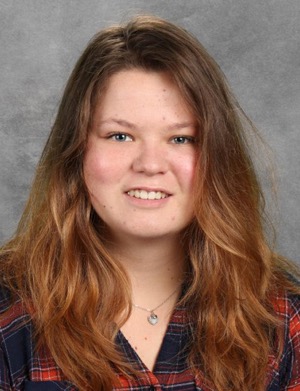 By Rachel Allen
Lein Harthoorn is the daughter of Jos and Yvonne Harthoorn; she has one sister, Sofie Harthoorn. Lien is a foreign exchange student from the Netherlands and is hosted by Tim and Darla Baird.
When asked who her favorite teacher is she said, "Mrs. Dirksen because she is lots of fun to work with." Lein's favorite high school memory at MVAOCOU this past year is playing all of the sports, especially volleyball. When Lein leaves she said she wants to be remembered as "being an awesome forign exchange student!" After highschool, Lein plans on becoming a nurse! Good luck in your future!

Will Forbes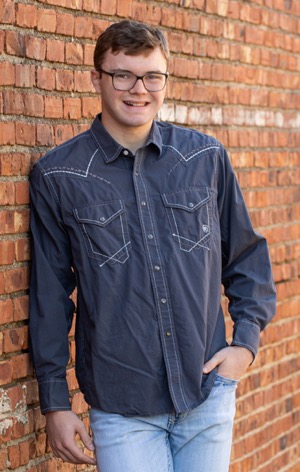 By Beau Weber
Will Forbes is the son of Tom and Jessica Forbes. Will has three siblings named Charlie, Sylvia, and Kelly. Will started his education at OABCIG, but has attended MVAO since a young age. You may see him driving a Ford Taurus to school on a daily basis. His favorite teacher is Mr. Smeltzer because he is super fun.
When asked about his favorite high school memory, Will said that it was going to state for the high jump. His advice for younger students is to keep your grades up and stay in school. A favorite quote of his is, "Don't let people with no life ruin yours."
Will wants to be remembered by being a good person. After graduation, Will plans on attending Iowa State to major in music education. Best of luck to you, Will!
May Ram Walking: Summer
By Annamarie Mallory, Thomas Hayden, Autumn Brodersen, Kylie Bohm, and Lane Hanke.
The last Ram Walking of the year focuses on the highly anticipated summer break! The following students and staff answered questions about summer: freshman, Madison Gotto; sophomore, Renae Cowgill; junior, Carsten Hadley; senior, Jordan Richrdson; and staff member, Miss Hermsen.
1) The first Olympic Games were held in Athens, Greece in the summer of what year?
1876
1896
1916
1936
For the first question, everyone went with 1876, except for Madison who correctly chose 1896!
2) The Eiffel Tower grows in the heat of summer each year due to the iron expanding. Approximately how much taller does it extend on average?
2 in
6 in
2 ft
6 ft
Carsten and Madison decided on 2 feet for this question, while Renae, Jordan, and Miss Hermsen decided on 6 inches, the correct answer.
3) The "dog days" of summer are from July 3rd to August 7th. How did this time period get its name?
Dogs are often seen panting during this time due to the heat
People spend more time outside like their dogs during this time
This time period is named after Sirius the Dog Star found in the constellation Canis Major
This time period is named after the dog competitions that take place during this time
This question made everyone think hard for a minute. Renae went with dog competitions, Carsten went with dogs panting, and Madison, Jordan, and Miss Hermsen went with the constellation, Canis Major. The correct answer is the constellation!
4) Invented in the 1870's, frisbees were first used as what?
Pie plates
Sleds
Bed pans
Cutting boards
This question found Renae responding with cutting boards while the rest responded with pie plates. Pie plates are the original use of the frisbee!
5) The last day of summer is when?
August 31
Labor Day
The day before school starts
September 20th
This last question must have been too easy; everyone got it right by choosing Sept. 20th!
The results for May are Renae and Carsten with 2 points each while Madison, Jordan, and Miss Hermsen tie for the win with 4 points each!
So you may be wondering, who won Ram Walking this school year? There were several ties this year, so here are the results for the number of wins!
Freshmen: 4
Sophomores: 3
Juniors: 3
Seniors: 3
Staff: 2
Congratulations freshmen!

Dawson Zahnley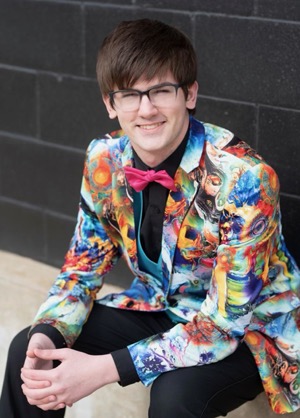 By Thomas Hayden
"Have a good life, you deserve it," is Dawson's favorite saying. Dawson is the son of Dawn and David Zahnley, He has a brother named Drew who is a sophomore. Dawson's favorite teacher in the high school is Mr. Dougherty because "he always has my back," and Miss VanCleave because he likes to talk to her. His favorite high school memories include both proms he attended where he could show off his awesome dance moves and also his pops concerts. Dawson wants to be remembered for being who he is and his advice for younger high schoolers is to remember, "The way you do anything is the way you do everything." Dawson's plans after high school are to become an engineer. Good luck to you, Dawson!

Jordan Richardson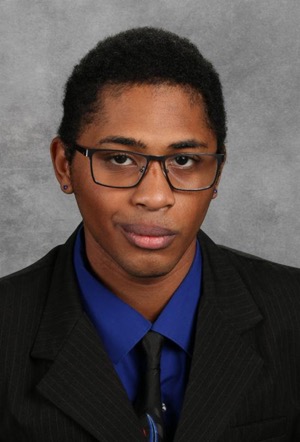 By Beau Weber
"If you can't believe in yourself, believe in me who believes in you," is the favorite quote of Jordan Richardson because of what he has been through and seen other people go through. Jordan is the only child of Kevin Richardson. He has two dogs, Cy and Tilly. He drives a Volkswagen Beetle to school.
Prom is Jordan's favorite memory from high school. He wants to be remembered for being a good person. Jordan said that his advice for his peers is, "Don't take things too seriously." After high school, Jordan wants to do coding or streaming. Good luck to you, Jordan!