December Ram Walking: The Grinch
By Emily Kovarna, Kylie Bohm, Maycie Howland, Rachel Allen, and Kiley Davis
This month's Ram Walking centers around one of the most iconic books and movies from the holiday season that has been remade numerous times: How the Grinch Stole Christmas!
The interviewers found Trista Ohlmeier, freshman; Thomas Sisco, sophomore; Molly Fitzpatrick, junior; Will Gotto, senior; and Julie Johnston, staff member to answer the questions this month.
1) In what year was the original movie, How the Grinch Stole Christmas, released?
A) 1956
B) 1966
C) 1976
D) 1986
Answers to the first question consisted of Molly choosing 1956, Thomas and Will choosing 1976, but Trista and Julie choosing correctly with 1966!

2) What message did Dr. Seuss want to portray through his story?
A) A child has the ability to change an adult's way of thinking
B) Everyone has the ability to love
C) There is a secret magical land of WhoVille
D) Combating holiday consumerism
For this question, Trista, Molly, Thomas, and Will all thought it was that everyone has the ability to love, while Julie thought it was that a child has the ability to change an adult's way of thinking. Both are great messages, but Dr. Seuss wanted to combat holiday consumerism and make a point that receiving presents isn't the meaning of the season, which is shown in the final scene of the movie and causes the Grinch's heart to grow.

3) The song, You're a Mean One Mr. Grinch, was originally sung by Thurl Ravenscroft who also voiced which of the following?
A) Dr. Vader from Star Wars
B) Tony the Tiger from Frosted Flakes
C) Shrek
D) Yogi the Bear
This tricky question found Trista and Julie answering with Shrek and Will answering with Yogi the Bear, but Thomas and Molly answered correctly with Tony the Tiger from Frosted Flakes!

4) Jim Carey's costume for the remake of the movie in 2000 was made from what?
A) Yak hair
B) Human Hair
C) Artificial hair
D) Horse Hair
Interesting question here, Julie chose horse hair, but all of the students guessed correctly with yak hair!

5) Who narrated the 2000 remake of the movie that starred Jim Carey?
A) James Earl Jones
B) Morgan Freeman
C) Anthony Hopkins
D) Boris Karloff
Trista and Will went with Morgan Freeman for this question, Julie went with Boris Karloff, while Molly and Thomas went with the correct answer of Anthony Hopkins! While Boris Karloff narrated the original movie in the 60's, Anthony Hopkins narrated the 2000 version of the movie in the year 2000.

That means we have a tie this month between sophomore, Thomas Sisco and junior, Molly Fitzpatrick! Have a Merry Christmas and let your heart grow big like the Grinch!

Calista Steffes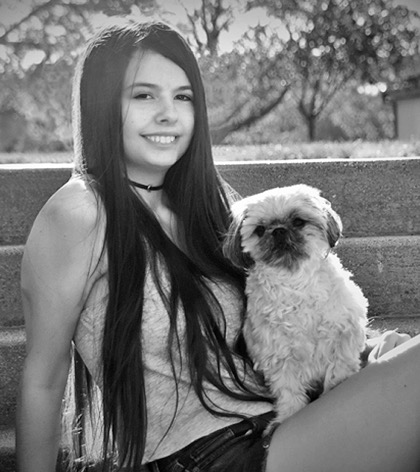 By Rachel Allen
Calista Steffes is the daughter of Ken and DeAnne Steffes and has two older siblings, Danielle and Max. She also has a dog named Zoey. Calista has attended MVAOCOU her whole life. She says her favorite teacher is Mr. Brown, "He always makes class entertaining!" she exclaimed. When I asked what her favorite highschool memory is, she responded with, "Playing tag in Spanish with her friends." In her free time she loves to go to the park and hangout with friends. Calista's favorite quote is, "Don't judge people by past mistakes." After high school, Calista plans to attend Iowa State University to study accounting, business administration, and take dog training classes. Best of luck to you Calista!
Stompin' 'Round Ram Territory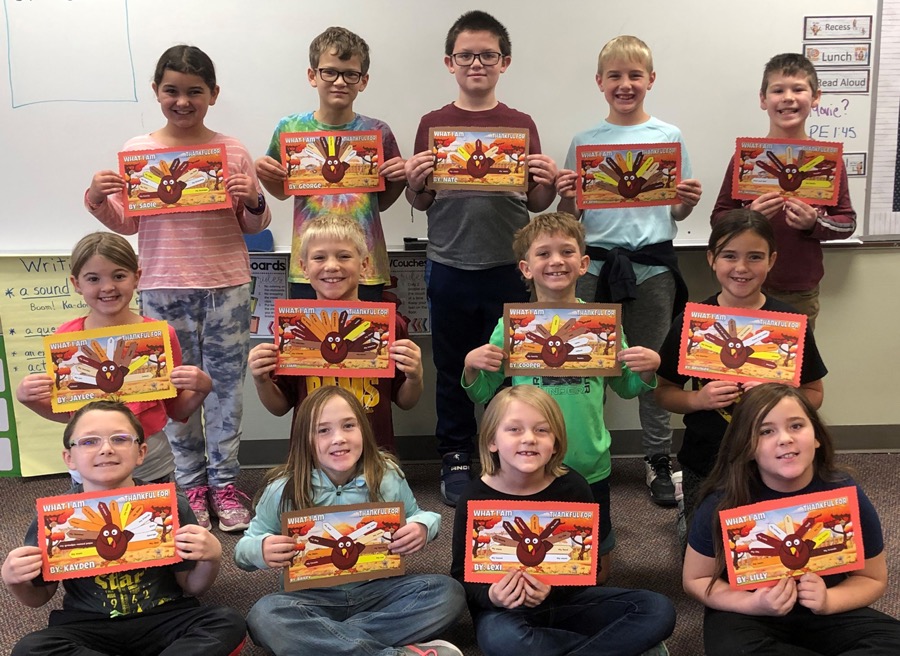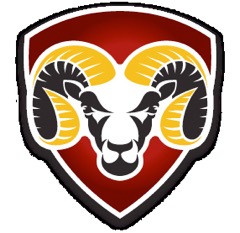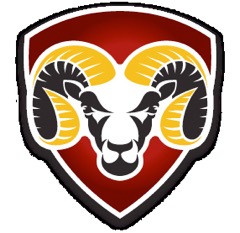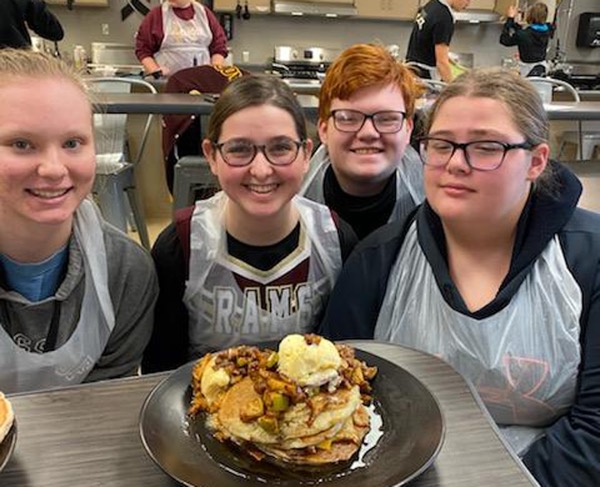 After Prom
By Molly Fitzpatrick
Prom may seem far away, but it will be here before we know it. The Junior after prom committee is already planning and booking activities to make an amazing night. To fund all these amazing things they have planned, the after prom committee has various fundraisers going on. The first fundraiser is Kim Boysen Christmas Cookies. The cookies are $12 for ½ dozen, or $24 for 1 dozen. You can place an order through any junior and they will only be accepting the first 150 dozen. Orders for those cookies are all due by December 10th. On December 11, the after prom committee is hosting a bingo night at the golf course. A meal will be served from 5:00-7:00 pm. Bingo will start at 7:00 with 10 rounds and 1 blackout game. Bingo night will be full of fun and prizes. The third fundraiser is ½ court shots at all the home basketball games. Anyone can pay $1 to shoot a basketball at ½ court and if you make it you win a 2 liter pop. The after prom committee can't wait to see you at all their events. Thank you for all the support you have given to after prom so far.
The Ram Write Up is a collaboration of classes
led by Mrs. Kristi Paulsen, Ms. Steph Petersen,
Mrs. Angie Sass, and Mrs. Katherine Dirksen. Enjoy!