Ram Walking
By Kane Boyle, Owen Boyle, Jackson Petersen, and Beau Weber
To kick the year off, random students were asked about what specific things or events they are looking forward to participating in or are excited about for the upcoming school year. These are some of the wide range of answers given in response to: What are you looking forward to this school year?

"Shooting trap and joining the new Archery Team!" - Parker Gee
"Homecoming!" - Jordan Mahrt
"Graduation!" - Andrew Babl
"Getting a new truck and showing it off in the parking lot!" - Trace Schroeder
"Homecoming, for dress-up days!" - Camryn Boyle
"Softball season!" - Brylei Clausen
"Golf season and the last day of school!" - Keegan Umbach
"Passing all of my classes!" - Tayzun James
"Graduating!" - Beau Weber
"Winter formal!" - Makenna Meseck
"Prom!" - Paige Schmidt
"Wrestling season!" - Koltin Linkenhoker
"Lunch!" - Jackson Petersen
"Both new and familiar faces in the classroom!" - Mrs. Paulsen
"Getting to know the freshman; having a large number of students in BPA!" - Mrs. Sass
"I'm looking forward to getting to know all the students and staff better and following all of the activities and sports!" - Mr. Armstead

Ashley Rosener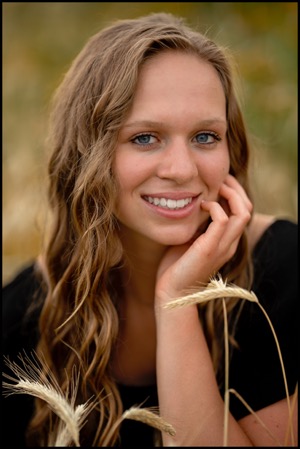 By Brenner Jung
"You miss 100% of the shots you don't take," is something that you might hear Ashley Rosener saying. Ashley was raised by John and Angie Rosener. She has two sisters, Sarah and Jenna. Ashley also has two dogs named Rosie and Zoey. Ashley's favorite school lunch is orange chicken. Her favorite teacher is Mrs.Hallowell because she teaches Ashley alot but makes it fun. Ashley has been involved in FFA, BPA, basketball, volleyball, jazz choir, jazz band, cross country, NHS, track and field, student council, golf, speech, Rams Shooting Club, Gold Club, choir, band, and Spanish Club. She drives a 2010 Ford Edge. Her favorite highschool memory is attending nationals for BPA and FFA or jazz competitions. After high school, Ashley wants to be a business major or a dental hygienist. Good luck to you, Ashley!

Lauren McMillen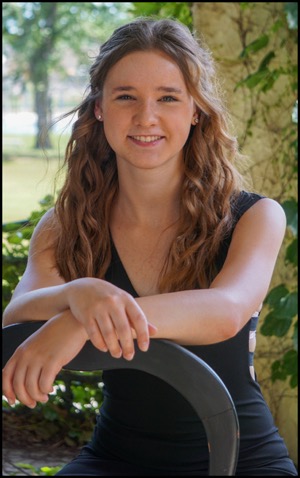 By Andrew Babl
Lauren McMillen, daughter of Robert and Teresa McMillen, is currently a senior at MVAOCOU highschool. She also has two younger sisters, Margo, who is a junior, and Nina who is a 7th grader. She is involved in many extracurricular activities such as Cross Country, Track, FFA, and NHS. She was previously in Band, Choir, and Student Council. Some of Lauren's favorite high school memories are Cross Country games with teammates and the FFA summer trip last summer. Her favorite teacher at school is Mrs. Wimmer because she teaches coding and computer science, which Lauren has taken a liking to. After Lauren graduates, she plans to go to Iowa State and study graphic design and computer science. Her advice for the younger students is a quote by Tim McGraw: "Always stay humble and kind." Lots of luck to you Lauren!
Speaker, Joe Beckman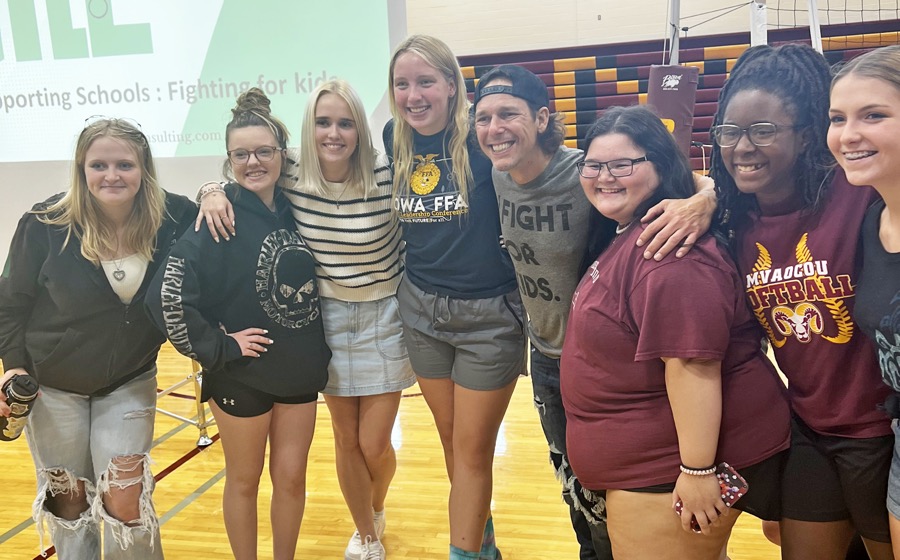 By Paige Schmidt
"I love your face,"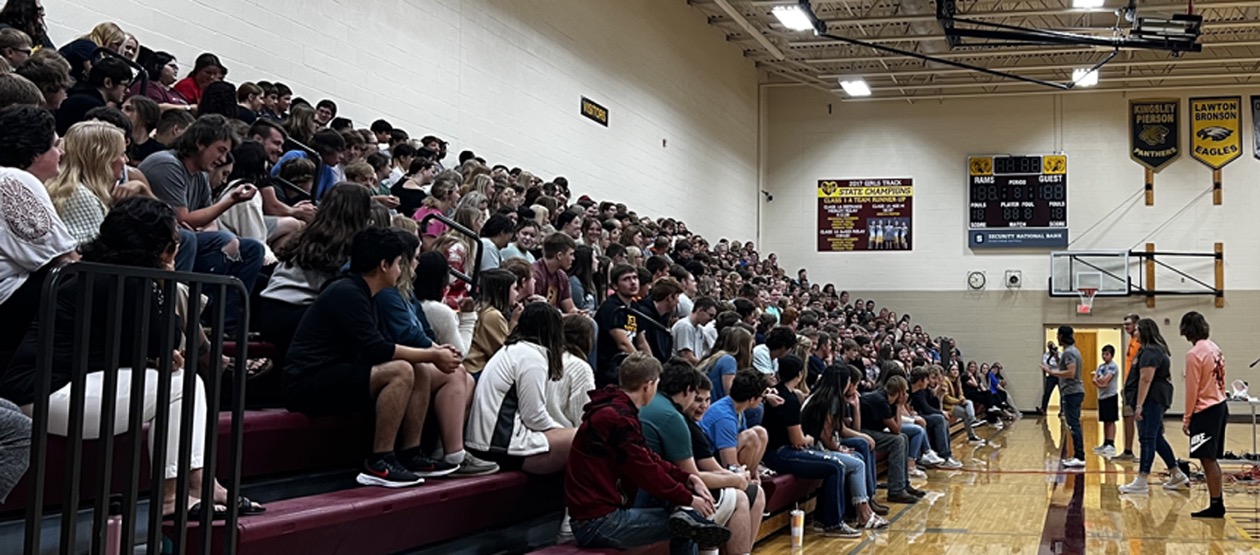 is a quote many of MVAOCOU's high school students continue to share with peers and teachers alike throughout the week. On Tuesday, September 6th, Joe Beckman, a motivational speaker, was asked to speak to the students of MVAOCOU K-12 grades about human connection and the importance of mental health. Joe described three main topics from his book to the students: "Love You," "Push Through," and "Just Look Up" by sharing powerful stories from his own life. The students, along with listening, also got to participate in dancing and singing with Joe to fun songs like the "YMCA," "Country Roads," and "Don't Stop Believing." Joe spends most of his time traveling across the country, spreading the importance of human connection in the year of 2022. "Just Look Up" refers to just putting down the screens and connecting with a person next to you, and helping the people around you, spreading positivity throughout the world. You never know what the person next to you is going through, and people like Joe remind us all, old or young, that there is never anything wrong with being kind and helping those in need.