Krohn Named Monona County Fair Queen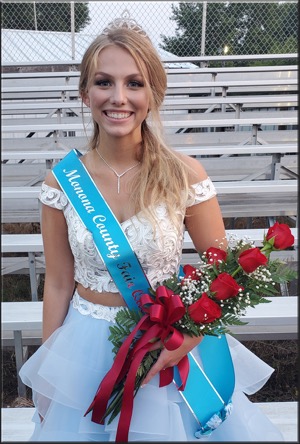 Last week the first of the county fairs in the area was held, the Monona County Fair. As is custom, new royalty were chosen to reign over the fair festivities.
Katy Krohn, daughter of Judi and Roger Krohn of Mapleton was chosen as the Monona County Fair Queen this year. Katy is a member of the Mapleton Starspinners 4-H Club.
Pictures of champion and reserve champion winners from the Monona, Ida and Woodbury County Fairs will be printed after we receive the Woodbury County results, sometime in August.
If you or your loved one received champion or reserve champion honors at any fair (not necessarily the ones listed above), please email us at review@danbury-ia.com. You may also send us pictures using the email address.
Congratulations, Katy!
Photo by Sharyl Bruning. Thanks, Sharyl!