Hastings, Whitney Exchange Marriage Vows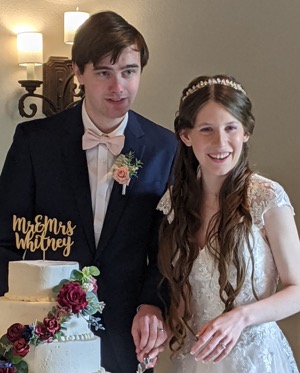 Madelyn "Maddee" Hastings of Garland, TX, and Luke Whitney of Castana exchanged marriage vows on May 27, 2021, at "The Chapel" at Highland Village, TX.
This date is the same as the wedding for Luke's parents, Julie and Steve Whitney who were married 26 years earlier. His grandparents, Nancy and Harvey Hanson of Castana, had been married on May 26th just 69 years ago. Luke's other grandparents are the late Mavis and Norman Whitney.
The newlyweds have made their home in Richardson, TX.