Weltes to Celebrate 50th Anniversary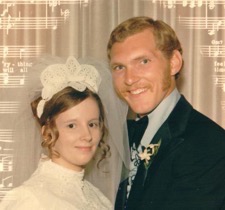 Sherry and Bob Welte of Danbury will celebrate their 50th wedding anniversary on June 2nd.
Sherry (Kirkpatrick) and Bob Welte were married on June 2, 1973, at St. Mary's Catholic Church in Danbury. They are blessed with 3 children (Teresa and Kevin Reitz of Spirit Lake, Sarah and Jared Lund of Battle Creek, and Justin "J.D." and Holly Welte of Charter Oak) along with 19 grandchildren and 6 great grandchildren.
Sherry and Bob's children are hosting an open house on Saturday, June 3rd from 1:00 until 4:00 p.m. at Willow Vale Golf Club in Mapleton. Please join them to celebrate.