Charles W. Everett
1937 - 2021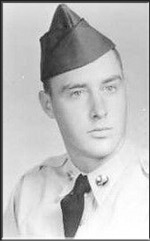 Charles W. Everett, 84 passed away on July 9, 2021.
Charles (Chuck) was born on July 7, 1937, in Castana.
Charles entered into the United States Army in 1956 and retired as a Master Sergeant in 1979, completing over 22 years of honorable service. While serving in the military he's visited 44 different countries during his career.
Charles served two combat tours in the Republic of Vietnam. After his military service he continued serving his country as a Department of Defense Civilian. Charles served in multiple operations; Desert Storm, Desert Shield, Somalia, and South Africa as a civilian advisor to the United States Military Forces.
Charles was awarded the Bronze Star Medal, Meritorious Service Medal with 1 oak cluster, Army Commendation Medal with 2 Oak Leaf Clusters, Vietnam Cross of Gallantry with Palms, Vietnam Campaign Medal with 60 Device, Vietnam Service Medal with four battle stars, National Defense Service Medal, Good Conduct Medal 7th award, Meritorious Unit Citation with 2 oak leaf clusters, Republic of Vietnam Signal Medal, Department of Defense Medal Desert Shield Desert Storm.
During his retirement years he enjoyed fishing and spending time with his friends. He especially liked spending time with Leon Watters. Sundays with him were his favorite.
He is survived by his children Scott J. Everett of Colorado, Cheryl L. Szommer (Kenneth) of North Carolina and Roger C. Everett of Sierra Vista, AZ; five grandchildren and seven great grandchildren. He is also survived by his sister-in-law Carole Hebel of Iowa and his brother Lonnie Everett of Florida.
He is preceded in death by his beloved wife of 60 years, Marilyn M. Everett and his daughter-in-law Debbie Everett.
He will be deeply missed by his family and friends.
A service was held on Wednesday, July 21st at 11:00 a.m. at the Southern Arizona Veterans Memorial Cemetery Chapel, Sierra Vista, Arizona.